School Lunch Account
Please take advantage of the options to prepay your student's meal accounts. Money is NOT collected in the lunch line so meals must be pre-paid using the following options:
Online Payments
Online payments are a simple, safe and secure way to make payments to your students account 24 hours a day at your convenience.
Send Check or Cash
You can always bring money personally or send it with your student. Please place it in an envelope marked clearly with your student's name, their ID #, their teacher's name, the $ amount and the check #. Turn in prepaid deposits to the cafeteria cashier(s) or school office.


If you choose to bring money to school personally or send it with your student, please put it in an envelope clearly marked with the student's first and last name, their ID #, their teacher's name, and the amount enclosed.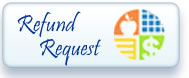 Refunds
All student balances automatically rollover to the next school year and new grade and/school. If relocating or graduating from RISD, please click the "Refund Request" to have your student's balance refunded. Please provide student name, ID#, campus, grade and mailing address, phone number where check should be mailed to.
Upcoming Events
Monday, April 19
Tuesday, April 20
Wednesday, April 21
Thursday, April 22
Thursday, April 29
Friday, April 30
Sunday, May 2
Tuesday, May 11
Friday, May 28
Submit Yearbook Pictures
email pictures to yearbook@pwepta.org
Directory & Calendar App
Download the mobile-friendly Directory and Calendar in iTunes or the Google App Store by searching Membership Tool Kit.